Tanaza Intelbras Edition received by the Brazilian public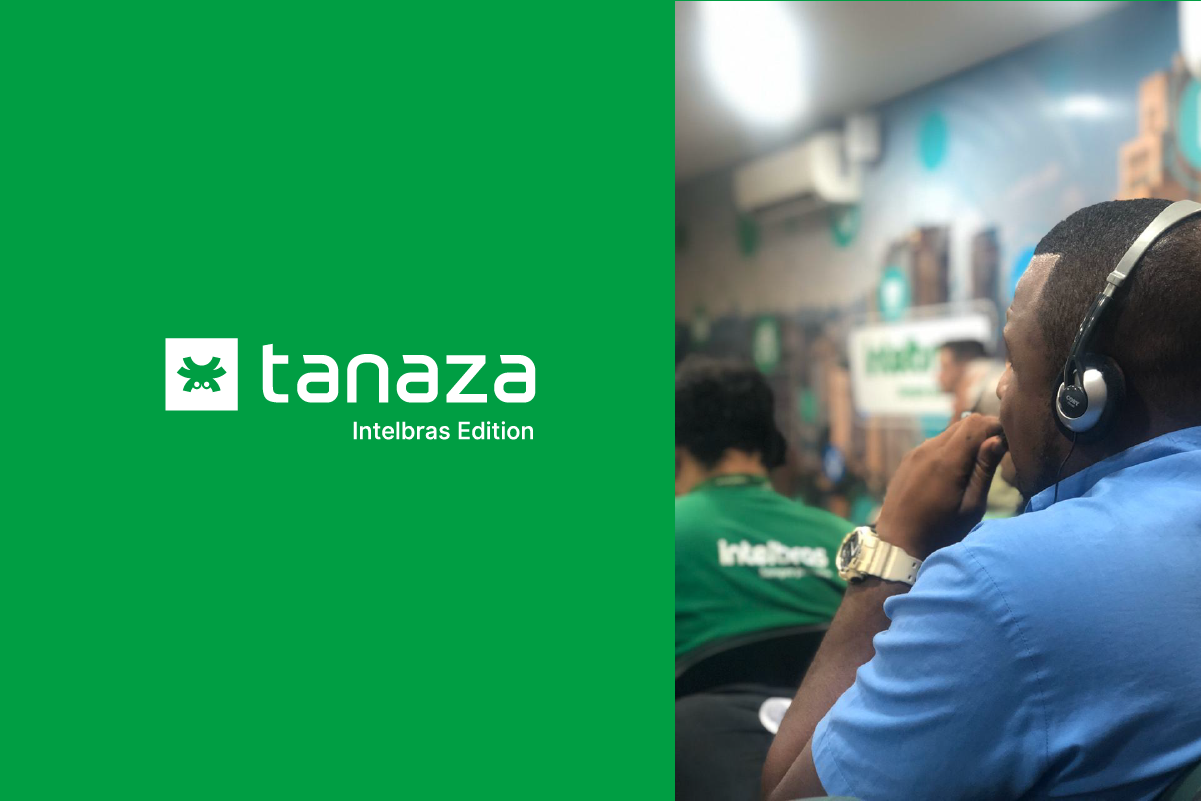 Tanaza and Intelbras have presented their latest product, "Tanaza Intelbras Edition," at multiple events in Brazil. The product bundles Intelbras' access points with the Tanaza cloud management and hotspot software.
"When we started talks with Intelbras about partnering, it became clear that it was an excellent solution to address the needs in the market. Public hotspots were booming and getting installed everywhere; still, IT companies were struggling to find a solution that could be both affordable and complete. Hence, we have decided to combine Intelbras hardware and Tanaza's software to get the best of both worlds. Their technology is of high quality and with a smart pricing strategy. Our software can provide cloud manageability out of the box, WiFi analytics, hotspot features, like advertising, Facebook login, and so on. Now, IT professionals in Brazil can experience the Tanaza WiFi cloud platform along with Intelbras access points. The possibilities of this partnership are endlessly, and this it's just the beginning", states Sebastiano Bertani,  CEO and Founder of Tanaza.
"The use of cloud for the management of Wi-Fi networks has been increasing in Brazil and Latin America, it is a natural movement in the Wireless Enterprise Networks market, therefore Intelbras sought a partner recognized worldwide to offer a secure cloud platform with advanced features. The partnership with Tanaza is already a success", says Carlos Reich, Manager of Business Networks at Intelbras.
At Futurecom (October 28-31, 2019 – São Paulo), Intelbras showcased their ceiling-mountable access points (AP 310, AP 360, and AP 1210 AC) to 29,000 professionals. All the access points featured the compatibility with the hotspot software Tanaza Intelbras Edition.
In November, Tanaza's Customer Success Manager, Massimo Dragoni, traveled across Brazil with the Intelbras' team to present the product at the "WiFi Business Show." The event was organized in collaboration with Horus Distribuidora de Soluções Tecnológicas, Distribuidora Route 66, and Plantec Distribuidora.
"It was great to be on the field, directly meeting so many solution providers that want to embrace the opportunities related to WiFi hotspots. It was so much fun working with the Intelbras team. They are very knowledgeable about the company's market and fully understand their customers' needs," states Massimo Dragoni.
"Thanks to the events, the current sales pipeline for the product is already over 10,000 access points. These figures include both public and commercial locations that will start offering WiFi connectivity – in some cases also with social login and WiFi analytics features," states Sebastiano Bertani.
In the upcoming rollout of the Tanaza Intelbras product, we are improving the UX and UI – more user-friendly interface and fully responsive for mobile. Likewise, all features will be available in one platform, with more compatible devices to choose from, including all the outdoor access points. At Tanaza, we envision a future with the Tanaza software already installed in the hardware for an out-of-the-box cloud experience.
Sebastiano Bertani, CEO of Tanaza, presents Tanaza Intelbras Edition
About Intelbras
Intelbras is a Brazilian company with more than 44 years of history, present throughout the Brazilian territory, through its more than 200 distributors and 120 thousand resellers. The industry develops and produces solutions for electronic security, access control, networks, communication and energy, which serve the residential, condominium and corporate market, protecting, approaching, connecting and transforming people's life. It has four manufacturing units – two in the city of São José (Santa Catarina estate) and the others in the city of Santa Rita do Sapucaí (Minas Gerais state) and in the city of Manaus (Amazonas state); exports to Latin America and maintains an office in China.
With innovation as one of its main pillars, Intelbras maintains more than 300 professionals specialized in the area of research and development, out of more than 3,300 employees. With revenue of 1.9 billion reais in 2019, Intelbras is the leader in Latin America in CCTV, in solutions for condominiums, switches and telecommunications. Intelbras is considered one of the best companies to work in Brazil according to surveys by specialized Brazilian media and several organizations.
About Tanaza
Tanaza is a comprehensive and flexible cloud platform for IT professionals to operate Wi-Fi networks. It's based on TanazaOS, a powerful Linux-based Operating System compatible with multiple hardware devices.
Tanaza creates value for its partners and users by allowing unprecedented efficiency in network management, and by freeing users from locked-in vertical solutions that impose a software/hardware bundle. Tanaza leverages the software and hardware disaggregation paradigm, allowing users to upgrade any devices, from any vendor with TanazaOS.
Their mission is to democratize Wi-Fi networks by providing software for affordable, top-notch, cloud-controllable WiFi connectivity.
Tanaza envisions a world where WiFi is democratic: affordable, ubiquitous, and accessible.