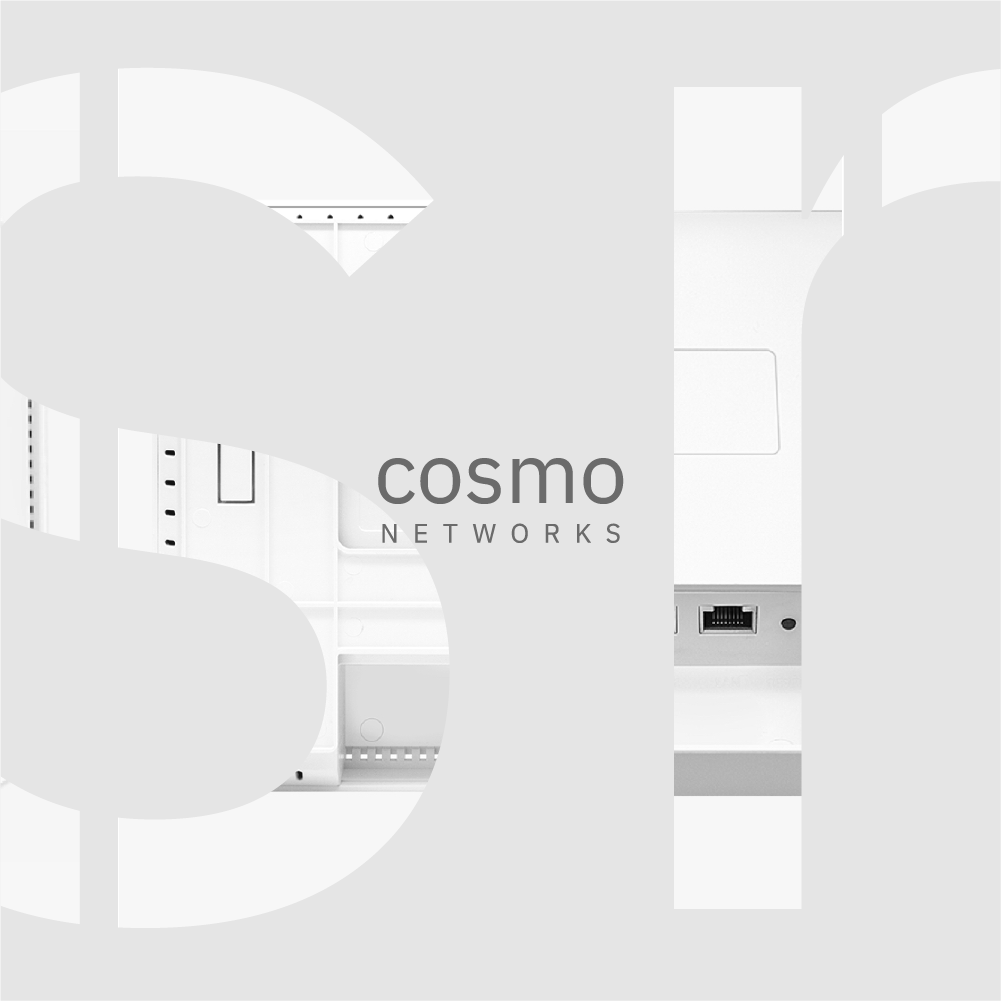 What's new at Tanaza: Cosmo Networks
Press play to listen to the article.
Last December, we rolled out some exciting new features at Tanaza. In 2020, we hit the ground running by launching Cosmo Networks the first line of white-box WiFi access points with TanazaOS already pre-installed. Please keep reading to learn how we paired hardware for professional usage with our WiFi cloud management software.
For many years, customers asked us why they had to install Tanaza's software on third-party devices. Instead, they would prefer to have ready-to-go access points, cloud-managed with the Tanaza software out-of-the-box. It seems less hassle than buying a Ubiquiti Unifi access point from Amazon and then "flash" it with our software, right?
However, going down that road and becoming a hardware vendor does not align with our mission.
At our core, software and hardware disaggregation are the main drivers of our company strategy and product innovations. In our minds, users should be able to buy hardware and software separately; therefore, avoiding vendor lock-in due to vertically-integrated hardware and software bundles.
Historically, software and hardware disaggregation can be appreciated in many fields. A great example is the Microsoft Windows system, which can run on almost any computer -not Apple devices, of course. Another example is the Android operating system, currently the most-used smartphone OS worldwide, which runs on mobile devices from multiple hardware vendors.
We believe that disaggregation will also happen in the WiFi area. In this way, service providers can benefit from all the advantages of WiFi software and hardware disaggregation, including cost savings, higher efficiency, and effortless scalability.
How Tanaza works with off-the-shelf and white-box WiFi access points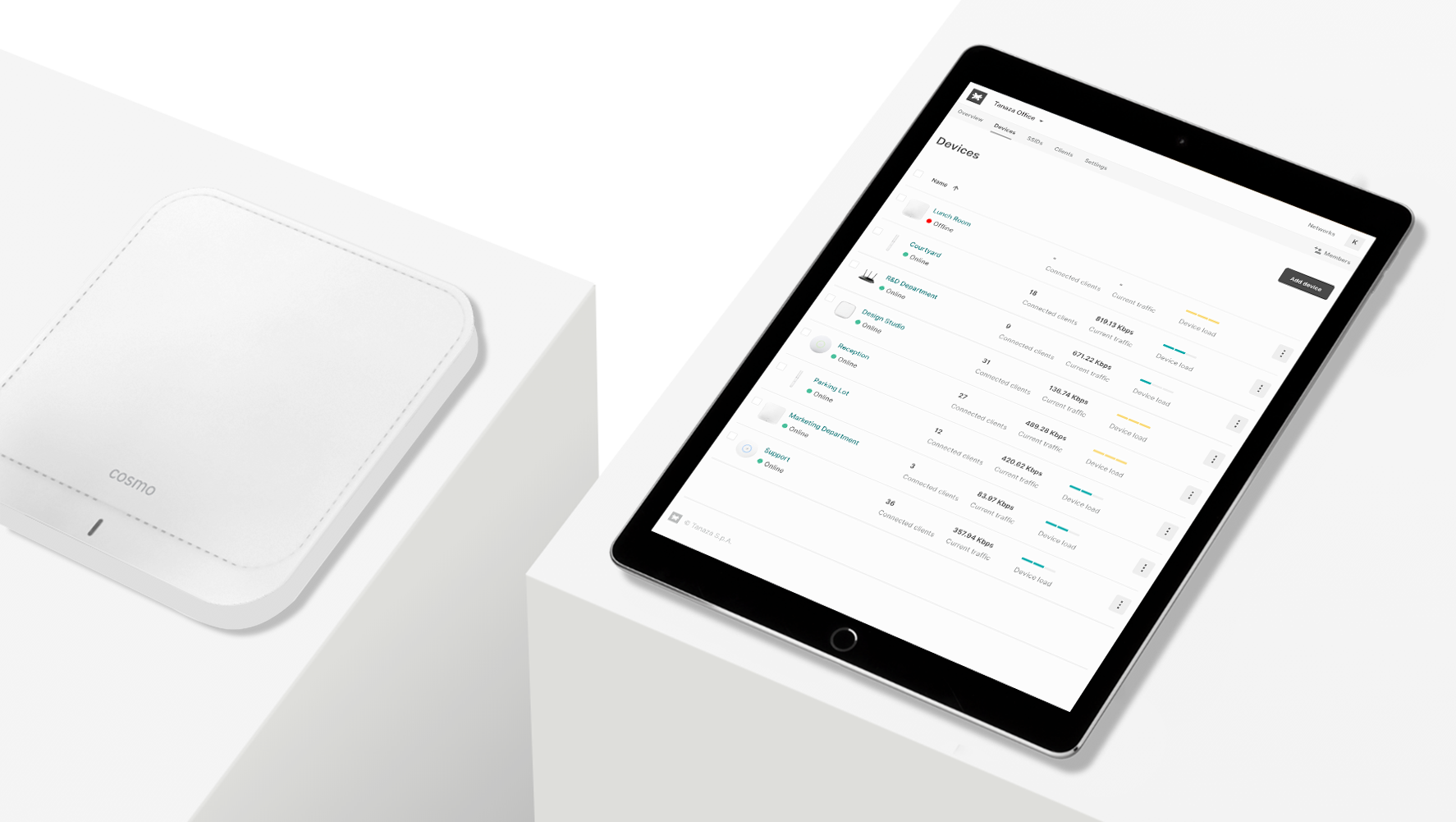 To be aligned with our mission, we split our hardware compatibility strategy into two streams. On the one hand, the Tanaza cloud software is compatible with off-the-shelf devices from multiple hardware vendors. Thanks to the TanazaOS installer, the process of installing the TanazaOS operating system on supported access points is much faster than in the past and effortless.
On the other hand, we created Cosmo Networks, a selection of white-box access points for medium and large-scale deployments, running TanazaOS as their default operating system.
The Cosmo Networks WiFi access points can be deployed seamlessly with zero-touch provisioning on the Tanaza WiFi cloud management platform, also together with other brands' access points (i.e., Ubiquiti, TP-Link). Cosmo Networks access points come with the complete feature set of the Tanaza Cloud Management software and a lifetime license included.
Moreover, the Cosmo Networks devices allow saving on the equipment's costs, as they are shipped from the ODM factory directly to the customers' premises, with no intermediaries.
"Thanks to Cosmo Networks, we are offering to our users the opportunity to deploy hundreds of access points on the cloud, with no need to install our software on them", declares Sebastiano Bertani, CEO and Founder of Tanaza. "I am sure this will help us scale-up our business in many countries, where the supply of compatible off-the-shelf WiFi access points is currently scarce or slow".