Sometimes, access points can disconnect from networks for various technical reasons (wrong IP configuration settings, loss of power, poor network connectivities by Service Providers, WiFi interferences).
This could happen without warning, at different moments of the day or night.
Tanaza allows users to trigger WiFi notifications sending automatic emails to members or external guests when a device loses contact with the cloud.
Set up offline device notifications and receive real-time alerts when something goes wrong in your network
Network administrators can scan the network status in specific time intervals:
– 1 minute;
– 5 minutes;
– 30 minutes;
– 1 hour;
– 1 day.
The procedure of AP scan starts when the cloud sends multiple pings to the entire network. (Here we use generically the term "ping". We suggest you read the technical guide about alert notification system to understand more about what ping means)
When the process has terminated, network administrators can visualize a global vision of device status on Mapbox and obtain detailed information about networks, access points and connected clients.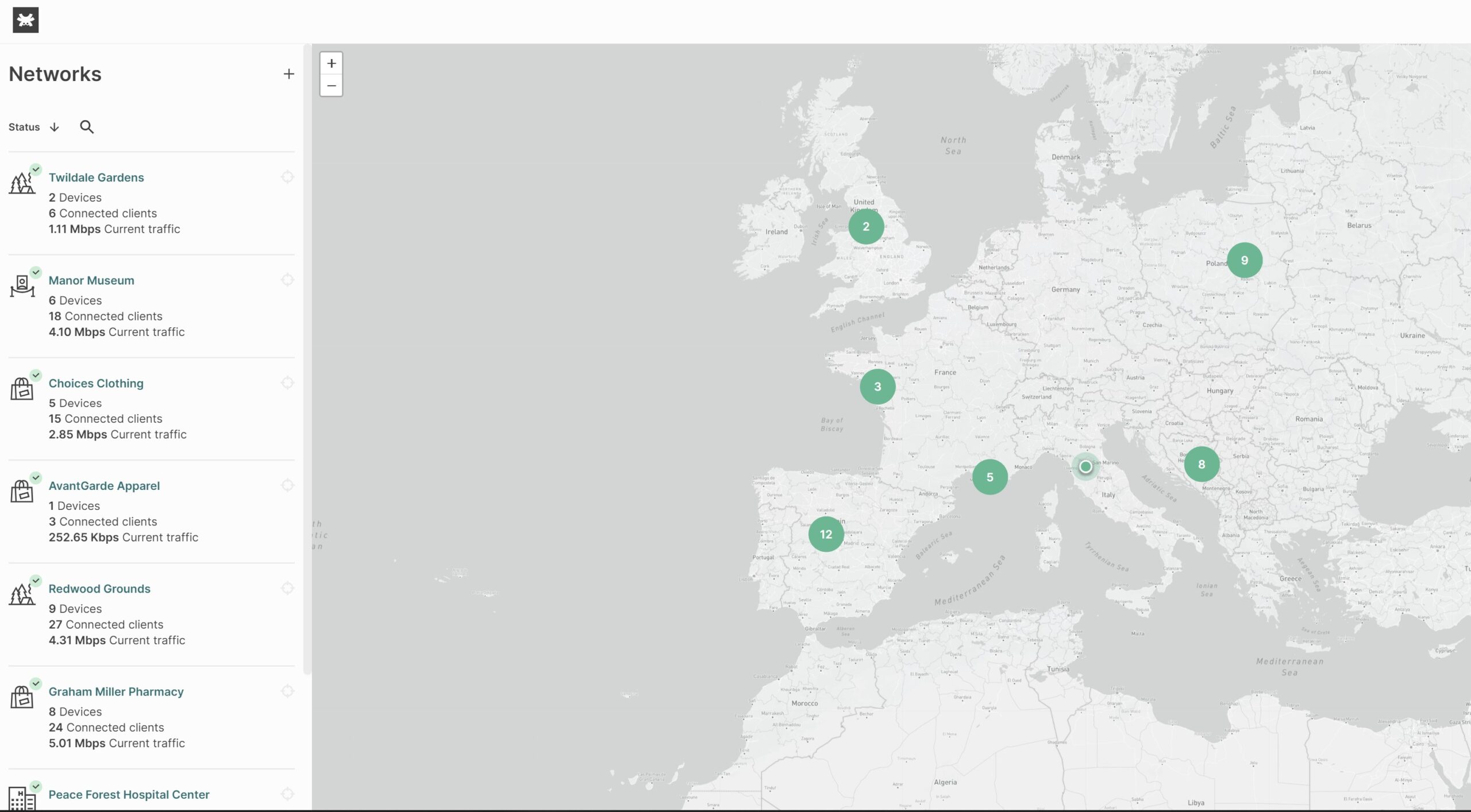 If one or more WiFi devices don't answer to this ping, the system understands possible network problems are happening and sends as many email alerts as the offline devices are.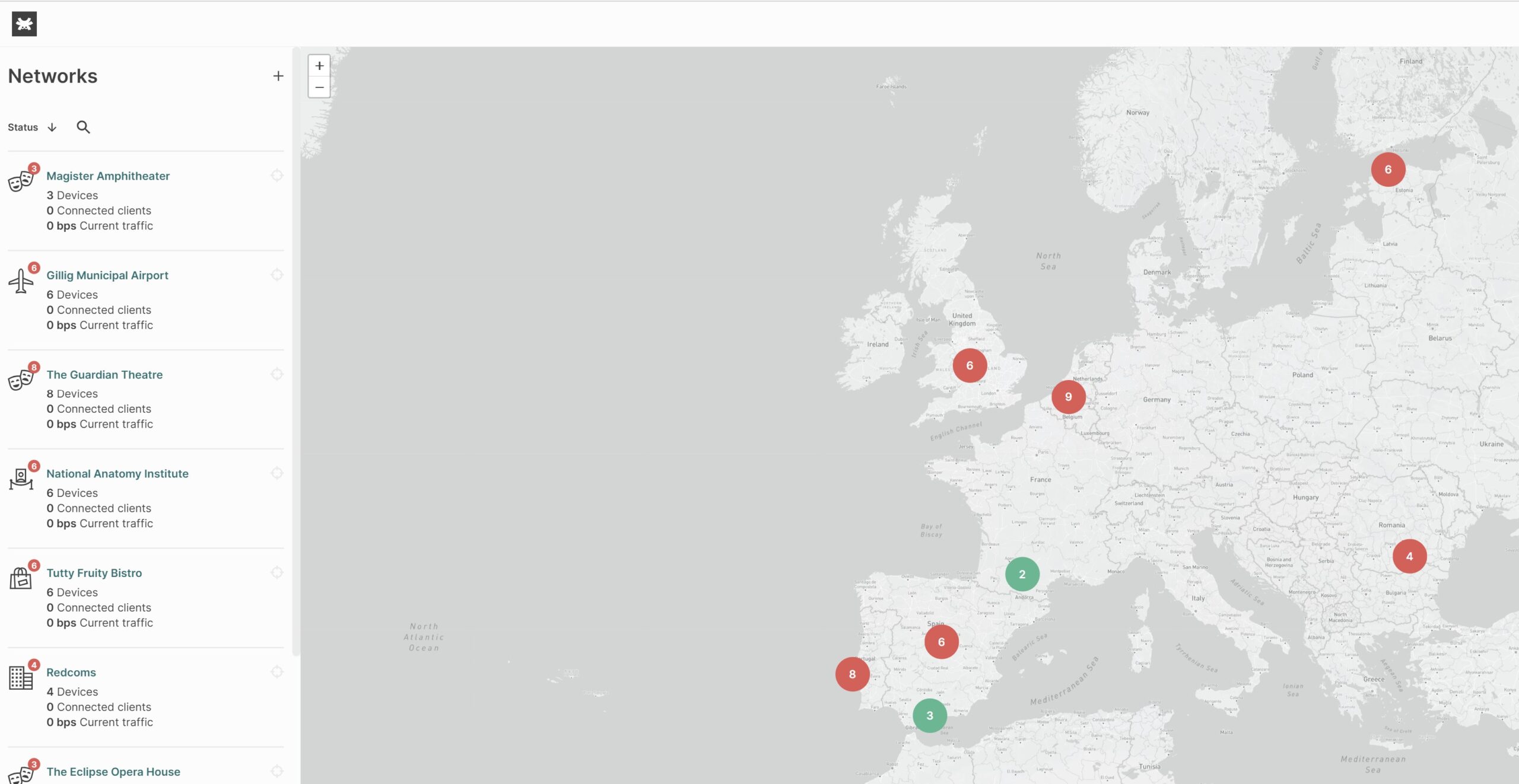 Technical guide about WiFi notification alert system
Cloud-managed WiFi access points configured in Tanaza are divided in three different categories:
– APs with TanazaOS included in the firmware;
– APs that support SNMP protocol;
– APs that don't support SNMP protocol.
The first category of the access point is monitored via a proprietary protocol that takes advantage of keepalive packets. These packets can include statistical information about the device. In this case, if TanazaCloud stops receiving keepalive packets, the device is considered "offline".
The second category of access points is monitored through SNMP protocol. The Tanaza agent, distributed in the AP's LAN, asks in polling the status through an SNMP request. If the device does not respond to SNMP, the device is considered offline.
The third category of access points is monitored by a simple ping executed by the Tanaza agent and distributed in the AP's LAN. If the device does not respond to Ping, the device is considered offline.
At that moment the alert notification system triggers real-time emails.
Network administrators can select to send a notification to internal members or external email addresses.
Forget VPN and manual pings on the network
Until now, for this type of scanning, VPNs and manual pings were required.
Thanks to the Tanaza WiFi remote monitoring interface, network administrators can avoid learning useless technical activities and saving time and money without using additional platforms or network solutions.
Network APIs for WiFi alert notifications
The Tanaza WiFi alert notification system works thanks to the integration of multiple types of APIs. Soon we will publish the full list of APIs compatible with Tanaza
With Tanaza WiFi notification system you avoid to receive tons of emails for multiple disconnections
When multiple access points disconnect at the same moment, ideally, network administrators should receive as many emails as the device number. It's not improbable that it happens.
Tanaza has studied three different mechanisms to avoid this:
1) an anti-email-storm spike that aggregates emails in a single one.
2) an inhibitor that postpones email alerts with a time interval of 1 hour.
3) a large set of APIs to detect when devices go offline and warn network administrators.