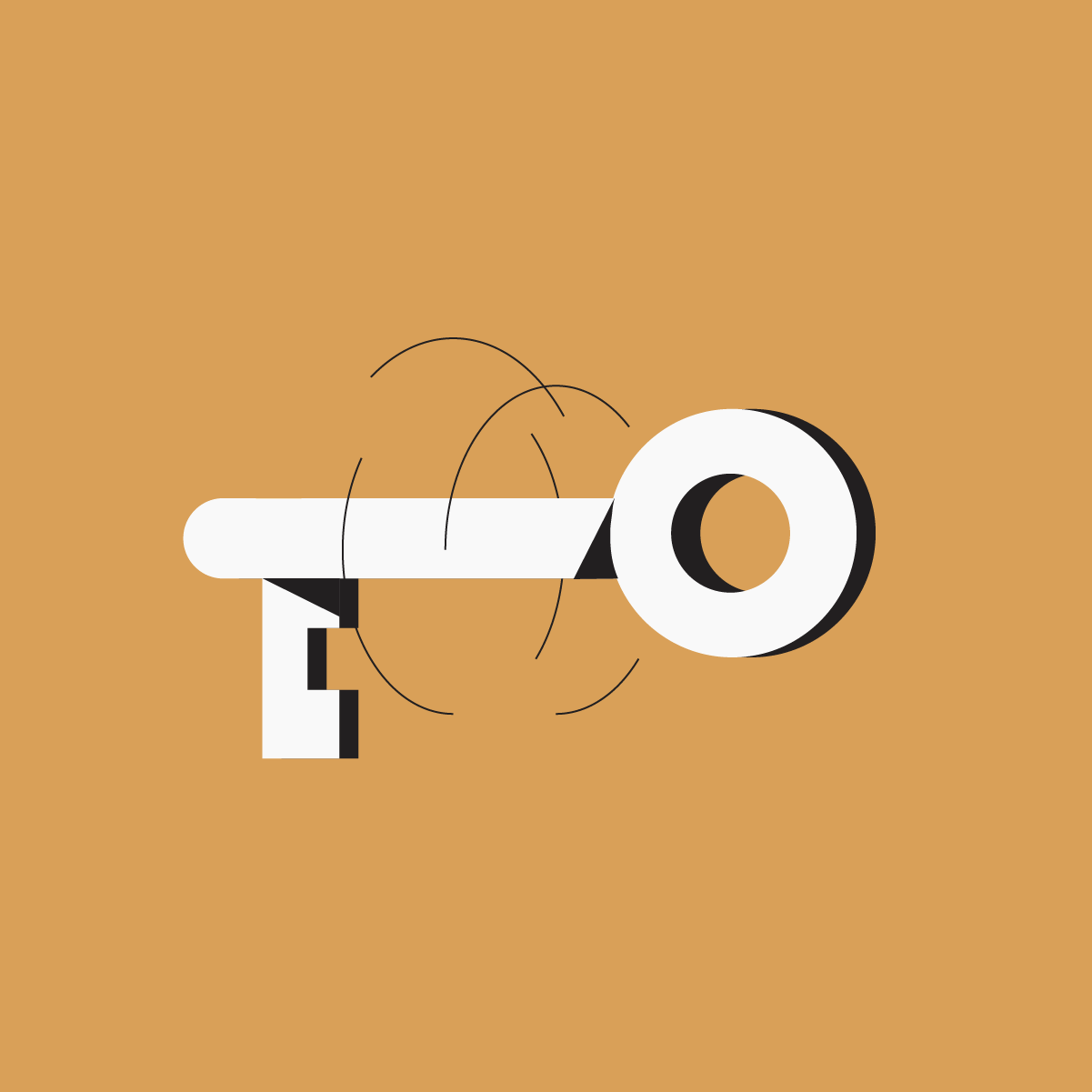 Vendor Lock-In in the networking industry

Press play to listen to the article.
Vendor lock-in is the relationship of dependence established between a customer and a supplier of goods or services, such as to prevent the customer from purchasing similar goods or services from an alternative supplier without incurring high costs or significant risks.
In the fast-changing world of technology, it's increasingly important to rely on flexible and up-to-date partners and services. For this reason, more and more companies are experimenting with next-generation services and platforms in search of the best price/performance compromise to reduce total cost of ownership (TCO) and improve productivity.
However, if performance, reliability, and cost can be considered elements to be placed on the balance, then, it's good to pay attention to what may be the contractual or technological constraints that a particular provider imposes on the customer. This means hardware/software/cloud platforms or any other contractual and management mechanisms that can generate a real "lock-in" for those who buy a service.
Open infrastructure against lock-in logics
In the IT sector, this terminology usually implies the customer's choice towards a service provider. This decision, often made based on downward economic considerations can, over time, prove to be more demanding than others and involve constraints that are difficult to unblock. The more a provider owns unique and indispensable elements, the more this bond becomes complex to loosen. The supplier-customer relationship is strongly biased in favor of the former.
In this way, the provider can more easily impose contractual changes, quotes, or additional parts, knowing that a possible exit would be too difficult for the customer. Despite a first, unreal advantage deriving from committing all practices to a single supplier, lock-in shows its pitfalls in a relatively long time. It can represent a severe obstacle to the efficiency of the systems. Procuring and purchasing goods and services from a single provider tends to create a monopoly situation. In these cases, it is not always the best or cheapest solution to be chosen.
As suggested in the European Interoperability Framework, it would always be desirable to better focus on open platforms. The document, which aims to improve public services' interoperability in the European Union, emphasizes that "the Digital Agenda can only take off if interoperability based on standards and open platforms is ensured."
Open infrastructures are the ones that least lend themselves to lock-in logics. The design of operational architectures should start from this consideration to develop models that allow the creation of reliable systems with a high rate of compatibility, portability, and maintainability. In particular, maintenance must play a fundamental role in creating procedures and systems and represents the degree to which a product or a platform can be modified and improved. Therefore, it's possible to avoid any lock-in by appropriately studying the initial costs of service and carefully analyzing the TCO in the long term.
Several factors can affect a business when they're locked in with a particular cloud vendor:
• If a vendor's service quality depreciates, the client will be stuck with it.
• The vendor could change their product offerings at some point so that they no longer meet a business's needs.
• A vendor could go out of business altogether.
• A vendor could impose substantial price increases for the service, aware that their clients are locked in.
What does 'vendor lock-in' mean in the networking industry?
The WiFi networking market is ruled by a few vendors (Cisco, HPE-Aruba, Ubiquiti, Huawei, and CommScope —formerly known as ARRIS/Ruckus), who hold 75% of the market share. Their product offerings consist of various networking devices, such as switches, indoor and outdoor access points, controllers, and routers.
These players offer vertically-integrated solutions with their hardware running on a proprietary operating system, which works only with their products. Their intent is to set lock-in limitations with high switching costs to make their customers dependable on them. This approach progressively increases IT deployment costs for organizations, slows down innovation, and ultimately ruins the user experience.
The Legacy Networking Model
The Internet of the future will emerge from the confluence of new network concepts and combined technologies, services, and media. It will offer flexibility and variety with scalable content and services accessible through a wide range of interfaces and devices.
However, the biggest challenge nowadays is how to propose these new approaches so that they can be verified without sacrificing the current production infrastructure. Consequently, Legacy networks need to be replaced/upgraded, or refined, employing expensive network re-engineering.
Traditional internet networks result from different protocols that, in most cases, are defined in an isolated way, addressing particular issues or technological fixes. As a result, there is a stack of protocols and overlays, making network management very complicated.
Indeed, the physical network structure itself shows a higher complexity as well. Also, proprietary implementations increase compatibility issues in multi-vendor circumstances. Different vendors with proprietary protocols and specific configurations result in complex situations with clear network restraints.
Furthermore, monitoring and administering all this network equipment managed mainly in a distributed manner makes it even more complicated. The demand for better network structures has encouraged vertically-integrated companies to manufacture more hardware equipment with planned device obsolescence. This approach progressively increases costs for organizations as legacy products need to be replaced more often. The device becomes obsolete not because it ceases to perform as it should, but mainly because the software that allows managing the device stops being updated by the manufacturer.
Importance of hardware and software disaggregation for network deployments.
The vendor-agnostic system has been conceived to challenge the hardware replacement and vendor lock-in culture and shift to a sustainable and circular business model. The freedom of choice without vendor lock-in constraints brings substantial savings due to removing expensive hardware controllers in the infrastructure and on-site maintenance interventions.
The disaggregation concept embraces the open-source approach, where WiFi solution providers can decouple their hardware choice from their software choice. This trend has already been booming in other industries such as the computer and mobile markets.
Enterprises are more and more moving towards software-defined networks developed on open-standards. In the WiFi industry, disaggregation of hardware and software enables WiFi professionals to control their costs better when deploying or upgrading WiFi networks, with consistent CAPEX and OPEX savings, thanks to multi-vendor compatibility.
What role disaggregated networks will play in the rollout of 5G networks?
Cost savings and deployment flexibility are the best benefits of disaggregated infrastructures, but managing their evolution and complexity are the biggest concerns. In the Network operators view, the most significant advantage of disaggregation is CAPEX reduction, followed by OPEX savings and deployment flexibility. The most important considerations are how to manage the migration from legacy equipment to disaggregated networks and deal with additional complexity.
The evolution of next-generation 5G networks introduces structural changes in the radio access network (RAN) and a core network that will significantly impact how operators design and provision services. The WiFi network will need to meet the higher capacity and lower latency demands of 5G and flexibly adapt to diverse traffic flows to support a growing variety of use cases.
A key solution that seems to enable future networks is disaggregation.
Some operators have already started to launch 5G networks in North America and Asia, and more launches are expected in the upcoming years. The earliest deployments focus on enhanced mobile broadband services and fixed wireless access, making the first 5G services and networks much like existing ones, but with faster broadband speeds.
Afterward, 5G deployments are expected to implement more of the specified structural changes to support a broader range of services, some that require extremely low latency and high availability.
By 2025, GSMA expects to be 1.4 billion 5G connections, accounting for 15% of global mobile connections. Most of those 5G connections will mostly be in China, Japan, and the U.S.
In the current first steps of 5G rollouts, operators are already thinking about how to evolve their networks to meet new demands for capacity, latency, and a remarkably assorted set of service use cases.
When it comes to the advantages that operators expect from disaggregation in WiFi networks, the top three benefits are CAPEX savings, OPEX savings, and deployment flexibility. They are relying on disaggregation to achieve those goals but most cost-effectively and flexibly possible.
Other essential pros for operators involved are open application programming interfaces (APIs) for greater innovation, cost-efficient scalability, and support for new revenue-generating services. This suggests operators are focused not only on the potential cost savings of disaggregated networks but also on the capabilities that will bring new revenues.
On the other hand, users seem most worried about managing the migration from existing legacy devices to disaggregated networks when considering disaggregation challenges. Their next most significant difficulty is dealing with additional complexity in monitoring, configuring, and managing disaggregated network elements with a wider variety of vendors.
Tanaza, a pioneer of hardware and software disaggregation
Tanaza has developed a comprehensive and flexible WIFi cloud-managed platform for IT professionals to manage WiFi networks. At the core of Tanaza's technology is TanazaOS, a powerful Linux-based Operating System compatible with multiple wireless access points' brands.
Thanks to the software and hardware disaggregation philosophy, Tanaza enables users to run TanazaOS on any white-box and open-hardware 'off-the-shelf' Wi-Fi access point. This gives Enterprises and Carriers the power to decouple their hardware of choice from the software, with considerable cost savings and efficiency advantages.
At the same time, Tanaza software capabilities help break the lock-in barriers of vertically-integrated solutions imposed by top players brands and extend the life of devices that manufacturers purposely built to last only a few years.
Tanaza gives users the freedom to use different brands' access points, reducing costs considerably. In this way, by reusing existing WiFi infrastructure, Tanaza enables customers to lower the network's capital investment cost.
The Tanaza WiFi platform is compatible with multiple access points from multiple brands for indoor and outdoor deployments. Also, it has a curated selection of Tanaza Powered Devices with the Tanaza software already installed. The line of cloud-managed Tanaza Powered Devices suits a direct plug & play, out of the box experience.
Tanaza pioneered the disaggregation of hardware and software in the networking industry with its WiFi cloud management solution. Alongside other organizations like the Telecom Infra Project (TIP), Tanaza strives to bring the unbundling concept to the WiFi networking industry. Up to date, no other company has tried to address the market's needs with an open solution that can work with multiple devices, like Tanaza.
Furthermore, Tanaza is an official Express Wi-Fi by Facebook Technology Partner, the best in class platform for WiFi hotspot monetization in emerging countries. This means that the Tanaza WiFi cloud management software integrates seamlessly with the Express Wi-Fi platform. Service Providers can use a fully integrated solution to manage their network deployments and the utmost monetization tools offered by Express Wi-Fi.