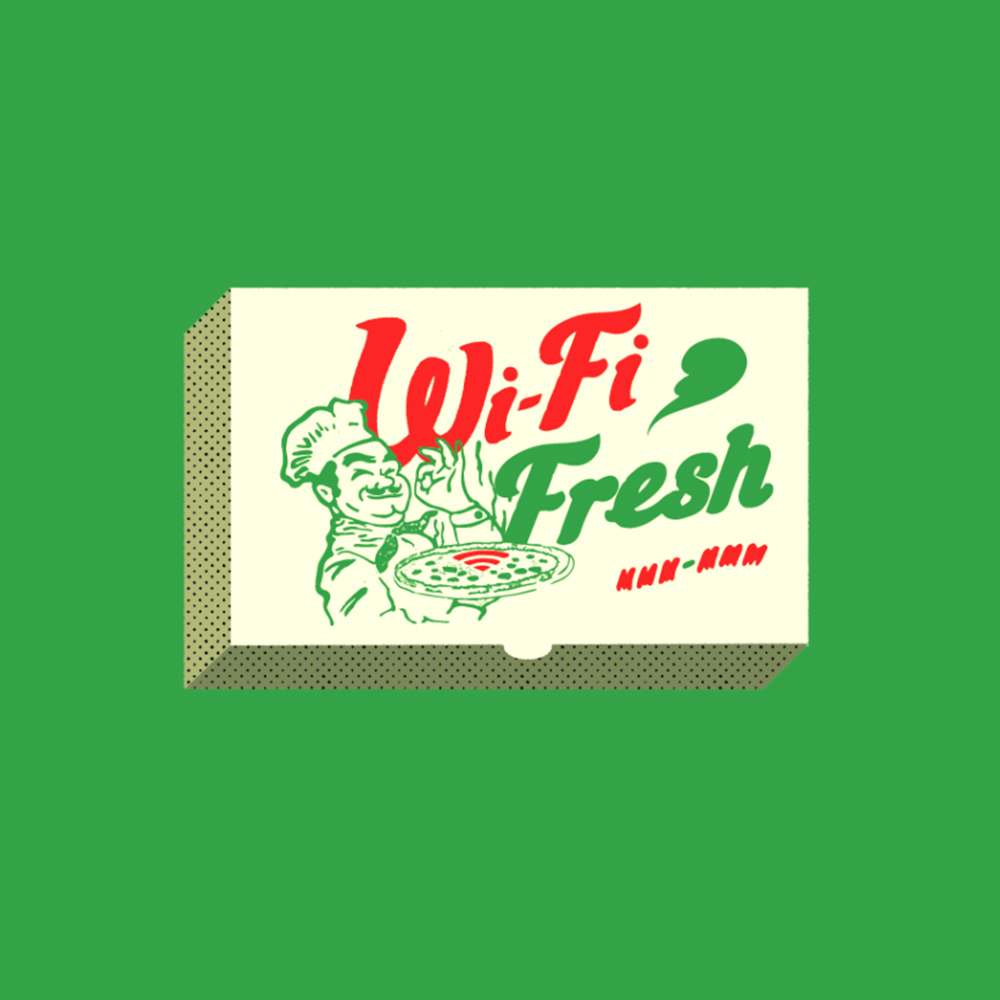 How to choose WiFi access point for restaurants
Choosing the best WiFi access points for restaurants is much more important than we think. Access points are the backbone of any wireless network. Therefore, it is important to choose the right hardware as it ensures that you can build a strong and scalable system that can handle the right amount of connections per device and maintain the network's reliability based on your connectivity needs. 
When deploying a new WiFi network, it is important to look for the right access point to enhance guests' connectivity. The type of access points you might require will depend on the environment in which it will be deployed. Further, it is paramount to provide seamless connectivity that allows users to roam freely throughout the space.
Choosing the right WiFi Access Point for restaurants
Measure the restaurant size and check physical obstacles for WiFi signal
The primary step that involves choosing the right access point for your restaurant is to measure your restaurant's size. Check how large is the space you need to cover with an access point. If you are just starting a new restaurant with less gathering, say around 10-30 people, you will need far fewer access points than what you might require for a gathering of around 30-80 people. If you think of expanding shortly, you might consider choosing an AP with an extensive range to prepare for your growth.
Also, you need to consider many factors, such as the shape of your floor plan, note the type of building or wall materials that divide the space. The number of access points needed in a place increases if the internal walls are separating the area.
Removing any unnecessary physical obstacle will enhance the connectivity of the access point. A thorough survey of your restaurant will also help determine how many access points you will require.
Number of concurrent users – Check how many users are connected to WiFi
Depending on the size of the location, the number of concurrent users connected to the network will also vary. For example, a large restaurant network may host approximately a maximum of 30 concurrent WiFi users, whereas a mid-sized restaurant may host a maximum of 12 concurrent users. Therefore, it is important to take into account the client coverage carefully when designing the WiFi network. 
In addition, different factors can affect the number of concurrent users that a wireless access point can support. Although many access points support up to approximately 250 connected devices, it is important to note that single radio devices can handle a smaller number of concurrent users than dual-radio access points. 
If you want to calculate the number of concurrent users and number of APs for your WiFi networks, read our article Network Capacity Planning – Wireless Capacity vs. Coverage.
Predict internet usage to establish what WiFi access points work better for your restaurant
It is essential to understand the internet usage of your restaurant and to know what kind of online activity your WiFi users will be doing while connected to your WiFi network. Knowing your internet usage is necessary to choose the right access point for your restaurant.
Some applications consume more bandwidth than others. The rate of data transfer is calculated in bits per second. This bit/second is quite lower when customers simply browse the web, message and chat on Facebook, Whatsapp, or Telegram, or just go through their emails. However, when people share or download the pictures and files on DropBox and Google Drive, the number of bits/seconds transmitted across your network will increase.
Moreover, if guest users are streaming videos on YouTube, Netflix, or making VoIP calls and video calls, there is a significant rise in the number of bits/sec. Therefore, it is important to predict internet usage beforehand to provide your guests with an optimal WiFi experience. The access point handles different numbers of concurrent users depending on the internet usage of customers.
Calculate your internet usage with our access point selector.
Choose the best WiFi access points for restaurants, considering technological variables
By considering the technological variables, you would choose the best WiFi access points for the guest users. Apart from the access point performance, if the signal of the WiFi network is not reached to the users, the number of concurrent clients connected to the network in a location will be limited. 
Thus, carry out a proper site survey of your restaurant to choose the right access point. There are many expectations from a particular access point ranging from speed performance, ease of installation, cloud manageability, and software stability. Access points with cloud-based management features are a must for any restaurant provider. It lets network administrators control the devices and customize bandwidth while monitoring the overall network performance and security issues. 
Discover Tanaza Powered Devices with network management out-of-the-box for your restaurant WiFi networks.
Power over Ethernet (PoE) is a technique that passes electrical power over wired ethernet local area networks. It allows the power cords to carry the electrical current of each device instead of data cables. The POE usage limits the number of wires needed for a Wifi network. The primary benefit of the POE is that you do not need to run electrical wiring, which saves money in material and saves installation time. The usage of POE has made access point installations relatively easier and more scalable. 
On the other hand, LAN is a computer network that interconnects computers within a limited area. Contrary to Power over Ethernet, in LAN cable external power source (Adapter) is required to get the power.
The 802.11ac and 802.11n are the wireless networking standards that significantly differ from each other. The IEEE 802.11ac was finalized in 2013, and it supports a wireless frequency of the only 5Hz. It is the 5th generation of WiFi and is found in every major smartphone, laptop, computer, and smart television. The improved version of 802.11ac offers better speed, better range, and enhanced WiFi performance. 
Instead, the 802.11n wireless networking standard was finalized in 2009. It uses multiple antennas to increase data rates and supports the wireless frequencies of both 2.4GHz and 5GHz. In terms of speed, 802.11ac is capable of 720Mbps (Megabits/sec.), whereas 802.11n locks its speed at 240Mbps. 
You clearly know the winner here. As 802.11n uses 2.4GHz and 5GHz wireless frequencies, it surpasses the 5th generation of WiFi which only uses 5GHz. Higher frequency bands are comparatively faster, but lower bands travel further.
Determine WiFi access point placement to improve coverage
Only having a suitable access point will not determine seamless connectivity. If you have placed a WiFi access point for a restaurant, you need to find a suitable placement to improve its coverage. It is recommended to install the wireless access point on the ceilings of your restaurants as this will provide full connectivity to the whole place. 
Moreover, the top of the access point must be facing the intended service area to improve the coverage. This is the place where the antennas of an access point are situated. 
The access point must never be obstructed by anything, such as drop ceilings, TVs, or cameras. In fact, these access points get affected by other devices that transmit radiofrequency. Therefore, the interference results in weak and unstable connectivity. So make sure that your access point is positioned away from the common radio sources such as Televisions, Microwave/Ovens, Speakers, Wireless security cameras, and many more.
Select the right WiFi access point antenna types: directional vs omnidirectional
It totally depends on your network connectivity to choose from the two types of WiFi access point antennas. One is directional, and the other is omnidirectional. The omnidirectional antenna is the one that sends signals to all directions, whereas the directional antenna, as the name suggests, sends a signal to only one direction. 
After surveying your network connectivity, you can decide to choose the right WiFi access point antenna. Directional antennas are considered a better option as they send a signal in one specific direction. You can improve your network connectivity by pointing your antenna in the direction where the signal lacks.
Test a multi-vendor approach if you want to reduce costs
While you are looking for the right WiFi access points for your restaurant, you need to consider all the factors that will ensure the seamless connectivity of your network to guest users. Consider that you need to install devices not only indoors but also outdoors for your deployment. 
For optimum performance of your access point, check the Tanaza platform. It's a multi-vendor network management software to operate and control access points in the cloud. 
Tanaza works with the most commercial access point brands like Ubiquiti, MikroTik, OpenMesh, LigoWave, PowerCloud, and also it comes already pre-installed in a selected line of access points from Comfast, Amer Networks, Intelbras (only for Brazil), DCN, and Yuncore.
With Tanaza, you will be able to manage multiple WiFi devices from different vendors in a centralized way. Troubleshoot WiFi networks via cloud, enable captive portals with different authentication methods and customize the guest WiFi experience from a single platform.
If you are looking for the right access point for restaurants, you also need a network management software to operate and control the devices and networks. Tanaza allows you to scale network deployments, mix and match brands, all from the cloud.
Tanaza offers various customization options for the network administrators in which they can also limit the bandwidth and data usage. Discover all the features of the Tanaza platform by starting a free trial today.
Experience the power of managing WiFi access points from the cloud with Tanaza.
✔︎ No credit card required ✔︎ 15-day free trial