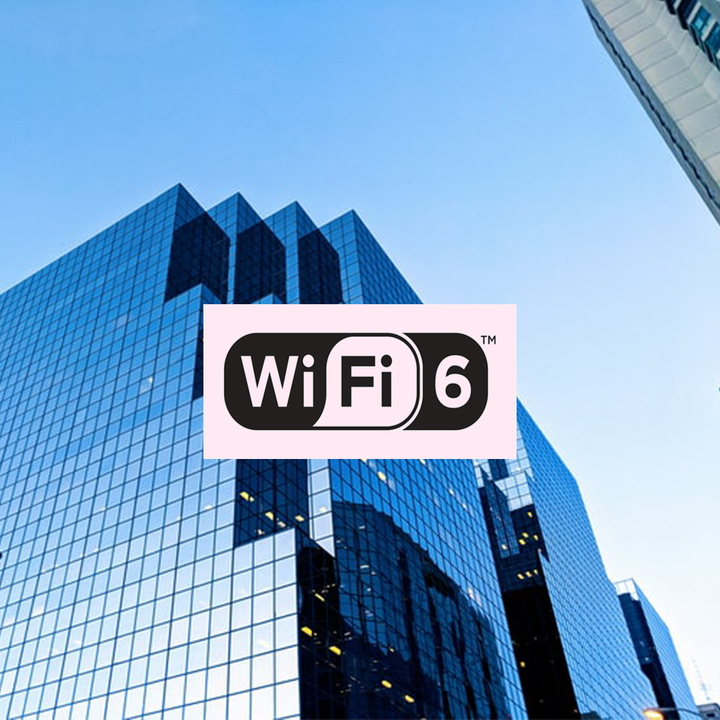 How soon will WiFi6 impact Business WiFi Networks
WiFi 6 is going to transform connectivity. This next-generation WiFi technology has come with the emerging 5G cellular technology that will change the way we connect to the network. With technological advancement, MSPs have to stay ahead of the trend to cope with the development of wireless networks. 
The WiFi 6 or 802.11ax can connect devices that are far from the reaches in the crowded networks. This new WiFi standard will completely reform the way we connect to our smart devices entirely. The progression of the WiFi standards has always brought a significant change than its predecessors. 
Just like the previous generation of technologies, the WiFi6 is emerging in the same manner. It is coming integrated inside the latest smartphones and laptops, new routers, and access points that promise faster and comparatively reliable connectivity for more devices. 
WiFi6 is both a revolutionary and evolutionary standard. We all know that it will provide faster, more reliable connections. It is better able to handle a lot more traffic at once at a simultaneous time. It may not seem evident initially, but revolution is destined to follow the evolution.
Differences between WiFi 5 and WiFi 6
This new WiFi technology was announced in 2018, which was the better, faster generation of the ongoing 802.11ac technology or WiFi5. It began to be certified in September 2019 in the devices. Slowly but gradually, the 802.11ax (WiFi6) started appearing on devices. For now, it is coming in the flagships of Apple and Samsung. The WiFi6 tech has also emerged in some routers and access points. 
Of course, this technology offers significant improvements to its predecessors. Not only does it work in high-density environments, but it also supports dozens of devices. Furthermore, it also boosts the battery life of compatible devices and possesses higher data transfer rates than previous generations. 
Talking about speed, theoretically, the WiFi 6 delivers maximum speed rates of 9.6Gbps across multiple channels, in contrast to the WiFi5's 3.5Gbps. It is almost 250% more than the WiFi5 devices. The higher speed of WiFi6 is due to the OFDMA (Orthogonal Frequency Division Multiple Access) sub-channels, MU-MIMO user multiplexed, Beamforming, and 1024 Quadrature Amplitude Modulation (QAM). The beamforming enables higher data rates at a given range to increase network capacity. This all became feasible because of these multiple variations in Wifi5. 
If you want to discover more about this technology, read our previous article, the ultimate guide to the 802.11ax wireless standard.
The unequivocal answer is 'YES.' The WiFi 6 comes with many improvements in its network from its predecessors. The industry certification program based on the IEEE 802.11ax standard accentuates optimum connectivity in places with thousands of connected devices such as stadiums and other public venues. 
The advanced WiFi 6 ensures that the connected devices perform at their optimum levels. Also, the WiFi6 certified devices meet the highest standards for security and interoperability. The 802.11ax technology is undoubtedly worth it in terms of the features it offers. The OFDMA effectively shares the channels to increase network efficiency and lower latency in high-demand environments. The 160MHz channel utilization increases bandwidth to deliver significant performance with low latency. 
Also, the WiFi 6 certified devices intensify the performance of the applications. The MU-MIMO (antenna) technology, known as Multi-User, Multiple-Input, Multiple-Output technology, allows multiple users to access a wireless network simultaneously without any disturbance or signal dropping. The more downlink data is transferred at a particular time by enabling access points to handle more devices at one time concurrently. 
With the increase in IoT devices connected to the internet, the latter requires a more organized network infrastructure. The WiFi 6 comes with low power improvements like target wake time considered optimal for IoT devices.
Do businesses need WiFi 6?
The WiFi 6 is all about improving the networks when a lot more devices are connected. The speed of 9.6Gbps is theoretical, and it is unlikely that you ever need such speed in real-world WiFi use. The fact that i has a much higher theoretical speed than its predecessor is quite essential. The more the devices are connected, you will experience more toll on your network. So Yes, it's true that businesses need WiFi 6. The latest WiFi standard introduces new technologies that work on the issues that come while connecting dozens of WiFi devices on a single network. It lets the routers communicate with more devices by sending data to multiple devices in the same broadcast. 
The usage of WiFi 6 in your business will surely increase your office productivity. It will help the companies drive more value from their present infrastructure. The vast transfer rate will allow companies to attain 5G level performance.
How will WiFi 6 impact your networks, and how soon?
We all understand that the new WiFi standard is providing faster and more reliable connections. The number of critical new features provide WiFi 6 networks and the devices with the ability to handle more traffic and efficiently. The vital point to note here is that WiFi 6 isn't likely to be substantially faster than WiFi 5 when connected to a single laptop. However, when more and more devices get added to your WiFi 6 network, the story changes. 
In this scenario, when current routers may get overwhelmed by the requests from many devices, WiFi 6 routers will effectively keep all those devices up to date with the amount of data each device needs. It is important to remember that you will only get the full benefits of WiFi 6 if both provider and client devices are certified for WiFi 6.
WiFi generations rely on hardware and not just on software updates. To get this new version of WiFi running, you'll need to buy new devices. The new devices with WiFi 6 will start coming into the market by default. It's not something that you'll want to run out to the store and buy.
Should you upgrade your business networks to WiFi 6?
Well, Yes, you should upgrade your business networks to WiFi 6. It offers more speed, a more reliable connection, improved battery life, and better security. This new WiFi standard enables an unimpeded network by allowing more client devices and IoT devices to connect. Undoubtedly it seems a wise decision to upgrade your business networks to WiFi 6. With time new devices have emerged that are WiFi 6 certified but still, it is a long way to get transitioned to this new standard. The sole reason behind this is that the WiFi 6 will appear in the market by default as it has appeared on flagship smartphones of Apple and Samsung and some routers. These routers are so far quite expensive high-end devices. 
The inclusion of WiFi 6 in the devices has begun. As time will pass the prices will start coming down, and they already are since this network was introduced. The WiFi Alliance began certifying devices in 2019, so the routers and devices became cheaper. There is no need to rush to replace every WiFi5 device and network component simultaneously. The reason behind this is that there aren't many WiFi6 clients out there. It will take a few years for the WiFi 6 to make its way to the market. The hardware for this WiFi standard is still being built, and interoperability testing is being performed, implying that it is worth waiting before opting for this standard.
So, pace yourself. The technology standard is fresh and out of the oven. Don't jump to change the network infrastructure as the reality is that if the client devices do not support WiFi 6 is very little what you will be able to offer to your guest WiFi users in terms of WiFi 6. I would forecast another three years for most users to have devices that support WiFi 6. Right after then, you can start thinking about an upgrade for your networks.
"There is no need to rush to replace every WiFi 5 device and network component simultaneously.
The reason behind this is that there aren't many WiFi 6 clients out there."
WiFi 6 has already made its way into the market but still, it will take time to reach its full potential. There is no doubt that 802.11ax has bought immediate benefits in network speed, capacity, and responsiveness. These are some of the perks that will improve overtime as the new WiFi standard capable devices replace the system with older generation connectivity. This network will revolutionize the way by bringing network performance to the optimum level in virtually every segment. To get the most out, buyers have to choose the best technology available for their deployments. 
Tanaza is constantly adding more APs to the list of compatible devices. It is currently working on a batch of APs to support customers when the right time comes to upgrade the networks with the latest technology.
Start a free trial and experience the power of managing WiFi access points from the cloud with Tanaza.
✔︎ No credit card required ✔︎ 15-day free trial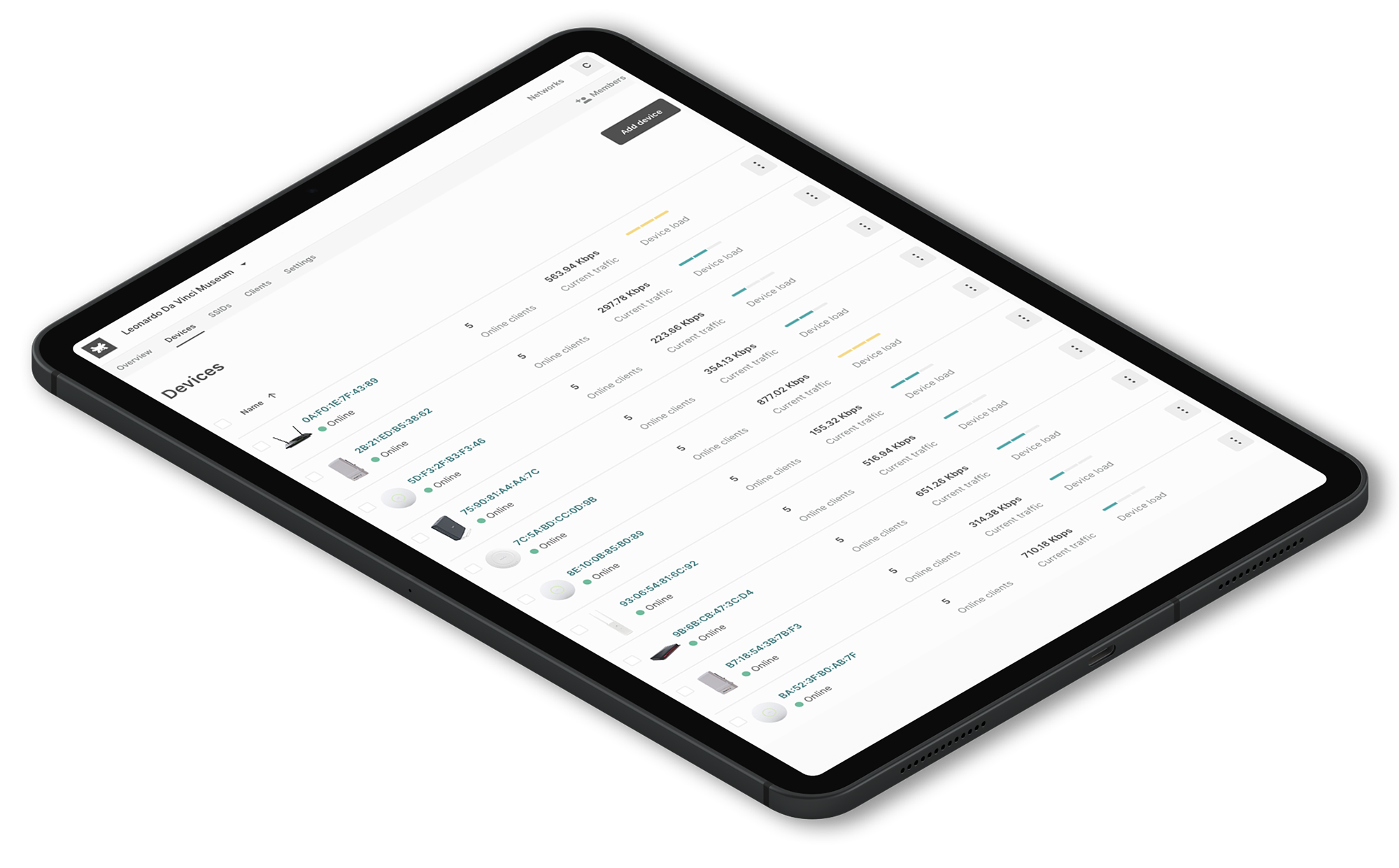 Not ready for a free trial?
Try our Interactive Demo and test all the features of Tanaza. Experience the power of WiFi cloud management in seconds.
✔︎ No credit card required ✔︎ 15-day free trial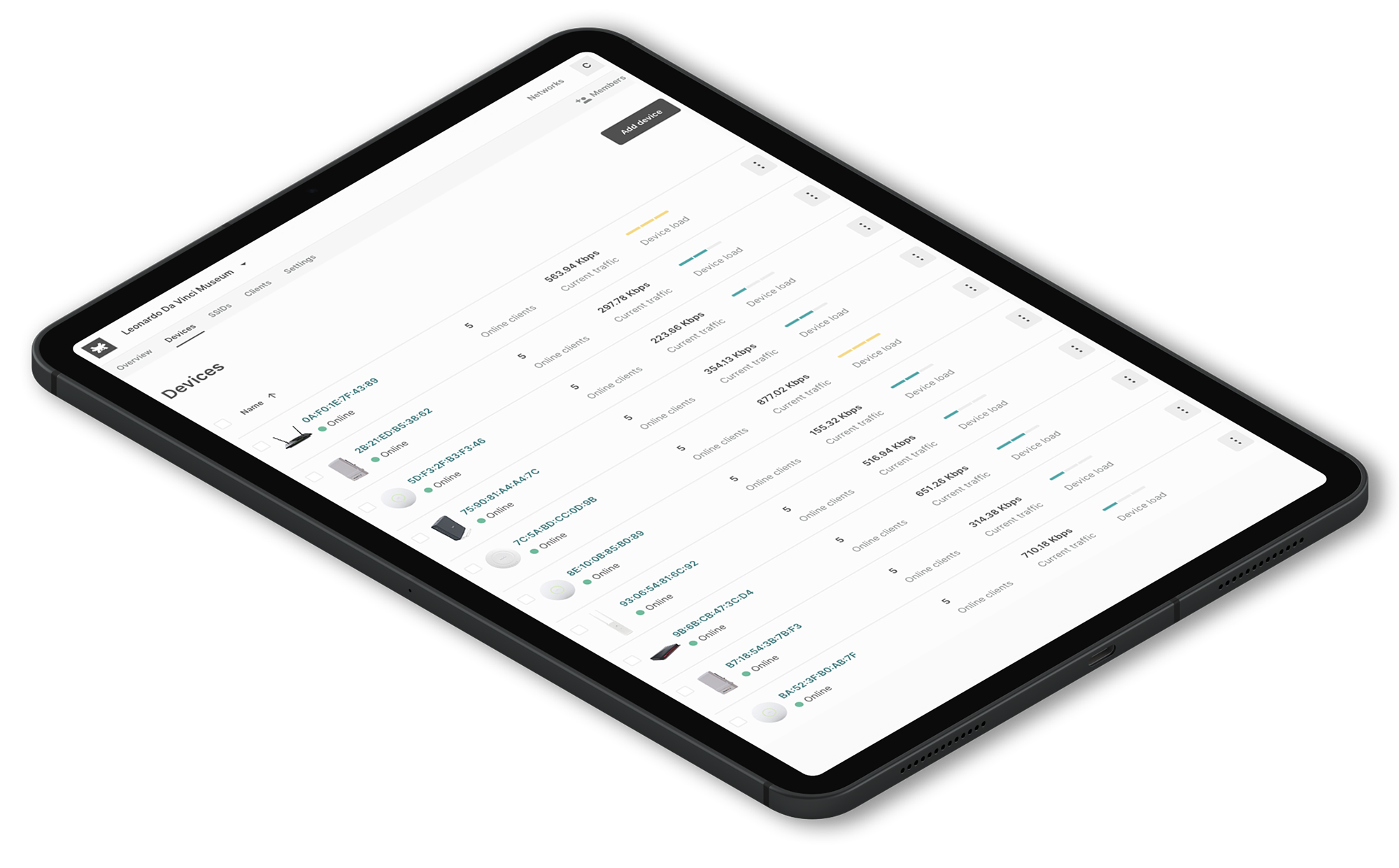 Related articles:
https://www.tanaza.com/blog/802-11ax-wireless-standard/