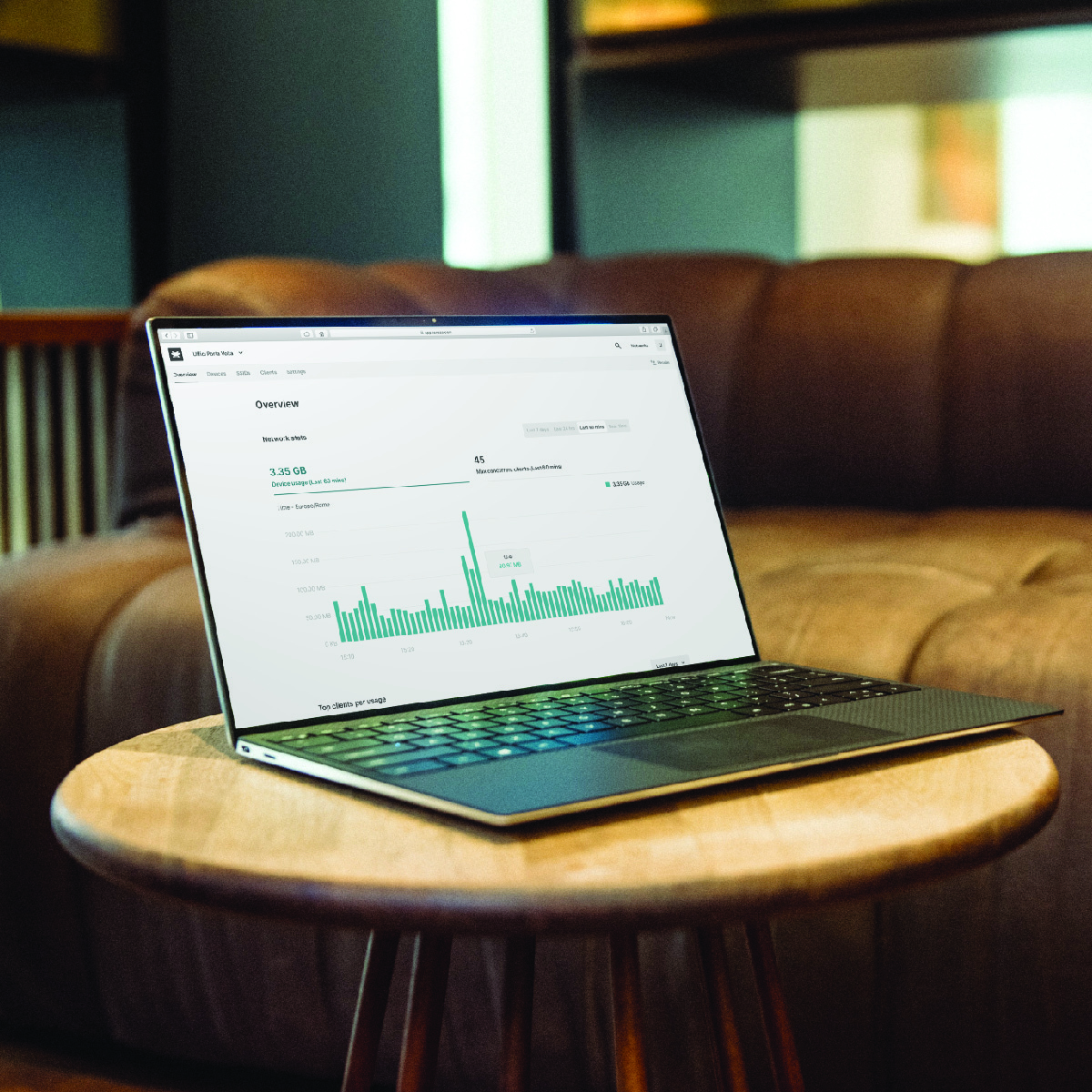 7 reasons why MSPs should invest in a cloud WiFi solution
Nowadays, MSPs need to be equipped with the right technology to provide their customers with cloud WiFi solutions. Instead of deploying expensive, non-scalable on-premises solutions or cloud key controller-dependant networks, migrate your customers' network deployments to the cloud and go peace of mind.
Offer customers seamless network solutions with zero on-site network infrastructure required. This further means no unnecessary wiring and other internet essentials. Deliver a network management service that is centralized and is scalable, managed from anywhere in the world as it's all in the cloud.
Reasons to invest in cloud WiFi solutions as Tanaza
#Reason 1: 24/7 Monitoring
MSPs need to have resources that allow them to monitor at any time during the day or night. The modern world no longer operates on an office hour schedule; it rathers functions around the clock. 
Tanaza enables MSPs to monitor 24/7 WiFi networks' performance indicators thanks to real-time statistics. It works both at the network and access point level. With Tanaza, MSPs can guarantee their customers 24/7 monitoring with our cloud-based network management platform.
Analyze and track the performance of networks and access points using historical statistics. Furthermore, configure access points and networks proactively based on the data collected over time. Additionally, make adjustments to network-wide configurations based on the number of client devices connected to an SSID, measure bandwidth consumption and WiFi channels distribution for each AP.
#Reason 2: Improved security in the cloud
Since the beginning of COVID-19, there has been a significant increase in the number of data breaches, as the pandemic has forced companies to move their business to remote operations. As such,
security has become a significant issue. According to
a recent
Kaspersky report
,
over 666 million records containing sensitive information were compromised in 2020.
Businesses now more than ever care about their network security. Tanaza's communication architecture and protocols have been designed to ensure the highest levels of security and reliability. The traffic coming from client devices and access point management, which passes through a 256-bit SSL encrypted tunnel, are entirely separated for safety.
Furthermore, Tanaza domains are certified, and the platform is hosted on Amazon Web Services to ensure the highest levels of reliability in the market. In addition, Tanaza continuously releases security patches to deliver the latest platform enhancements to keep cyber threats at bay. Read what Tanaza does to prevent a data breach.
#Reason 3: Cloud-based disaster recovery and data backup
As everything is hosted in the cloud, data doesn't get lost. Data related to network configurations set up by users in the Tanaza dashboard is stored on a Database using Amazon Relational Database Service (Amazon RDS). Instead, data specific to network analytics, like devices' statistics, is saved on No-SQL databases hosted on AWS servers.
Tanaza grants 99.99 % availability. This level of High Availability, or HA, is guaranteed by internal monitoring processes, which include 24×7 failure detection with rapid team response, recovering data up to the latest few minutes.
#Reason 4: Increased efficiency
Tanaza is a centralized management platform with vendor-agnostic capabilities. It allows MSPs to manage multi-vendor WiFi access points from the cloud seamlessly.
Manage an unlimited number of networks and access points from a single platform. Appoint collaborators to specific subsets of networks and organizations with the multi-tenant role-based feature.
The Tanaza Operating System works with the most commercial access point brands and also runs out of the box on selected OEM WiFi access points for a plug-and-play experience. Discover the devices that work with Tanaza
Tanaza allows you to make substantial savings due to the elimination of expensive hardware controllers in the architecture and reduced on-site maintenance interventions.
Besides, compared to other professional cloud WiFi solutions available in the market, Tanaza's flexible licensing system allows you to reduce your CAPEX significantly. Tanaza WiFi cloud management is a SaaS that helps you to start managing a few access points and then scale when you need it. Discover Tanaza's pricing plans.
#Reason 6: Automated IT tasks
Schedule WiFi network maintenance to minimize slowness and load peaks after a long uptime.

Real time and comprehensive reporting

Get an overview of your network's health status and use historical and real-time data to better understand the performance of your networks.

Remotely reboot WiFi access points at a specific hour and weekday. 

Users can enable email notifications on Tanaza to receive information about the status of the access points in real-time.
#Reason 7: Troubleshooting tools
Tanaza has a set of embedded tools that allows MSPs to troubleshoot networks in the cloud with no need for onsite travels.
Also, with the Tanaza operating system, the access points are not rebooted when a new configuration is applied; also, in multi-SSID environments, the clients are not disconnected from their SSIDs when another one is re-configured.
What do you get if you switch to Tanaza cloud WiFi solution
| | |
| --- | --- |
| Features | |
| 100% Cloud-based (No AWS instance needed) | ✔︎ |
| Centralized Management | ✔︎ |
| 24/7 Remote Monitoring | ✔︎ |
| Auto rollback capability | ✔︎ |
| Zero-touch provisioning | ✔︎ |
| Multi-vendor compatibility | ✔︎ |
| Multi-site management | ✔︎ |
| Multi-organization management from a single dashboard | ✔︎ |
| Role-based administration at no extra cost | ✔︎ |
| Flexible subscription plans (license transferable to any access point) | ✔︎ |
| Manage unlimited networks and APs at no extra cost | ✔︎ |
| SSID management | ✔︎ |
| Network troubleshooting tools | ✔︎ |
| Built-in Hotspot | ✔︎ |
| Integration with third-party apps like Cloud4Wi, Classic Hotspot and Express Wi-Fi by Facebook | ✔︎ |
| Standard Customer Service Support | ✔︎ |