How many access points do you need for your WiFi hotspot

When deploying a Wi-Fi infrastructure in public locations, one of the key element to ensure a good user experience is the number and the type of access points to use.
Indeed, if the number of access points is too low compared to the number of Wi-Fi users, then problems of internet speed might occur because of the overuse of the wireless devices and the bandwidth overload. Usually, the maximum number of concurrent users is written on the manufacturer spreadsheet, but in practice it can vary according to the use of your network and the internet services you want to offer to your Wi-Fi users.
By using the Tanaza Access Point Selector, you can select the type of location and its size to estimate the maximum number of concurrent users. The number of concurrent users is the number of Wi-Fi users currently connected to the Wi-Fi network. It is calculated according to the type of location, its size, and the average time that a user spends on the internet. Count for example ten concurrent users for a large Café, or 140 for a large hotel.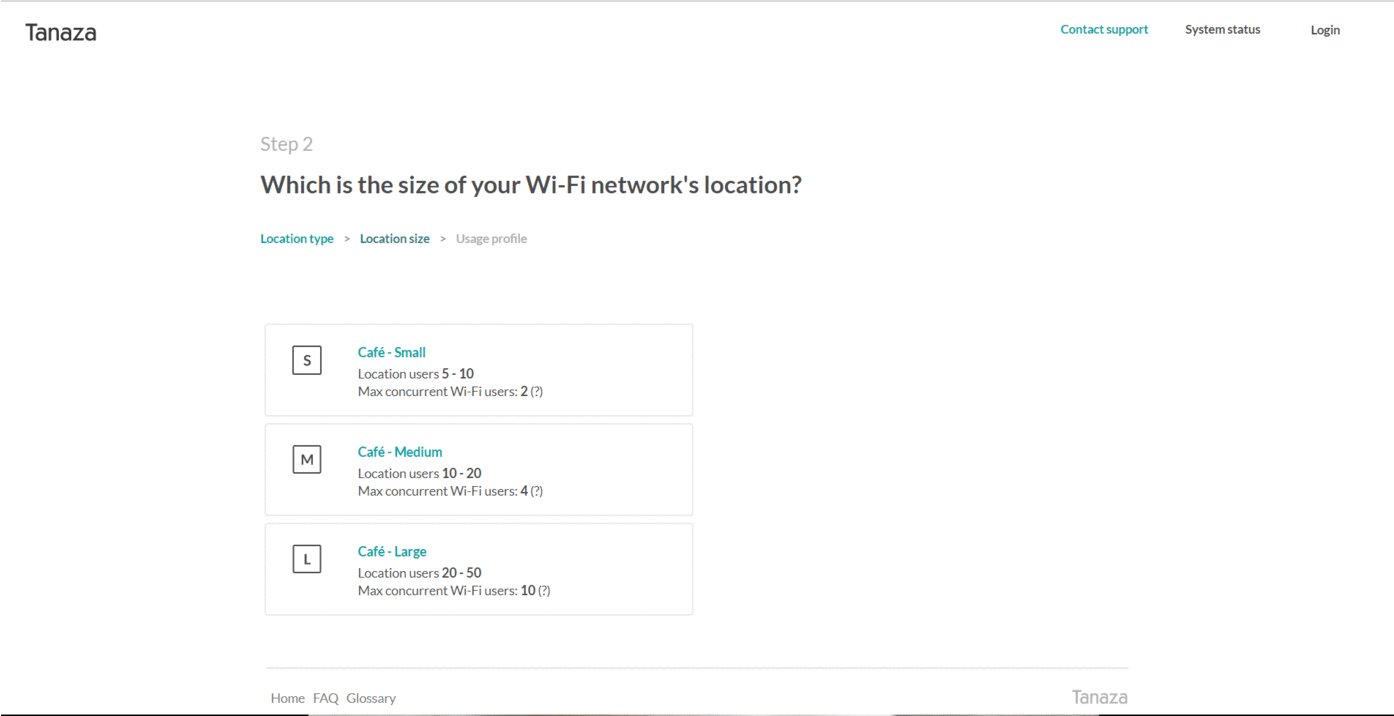 Then, you should calculate the bandwidth needed by the user according to the usage of the network. For example, if you want your users to be able to chat, check their emails and use social media, consider a minimum of 560 kbit/s per user. If you want them to be also able to do VoIP calls, video calls, and video streaming, 3.28 Mbit/s is the estimated bandwidth per user. Your internet provider will be in charge to furnish you with the bandwidth required.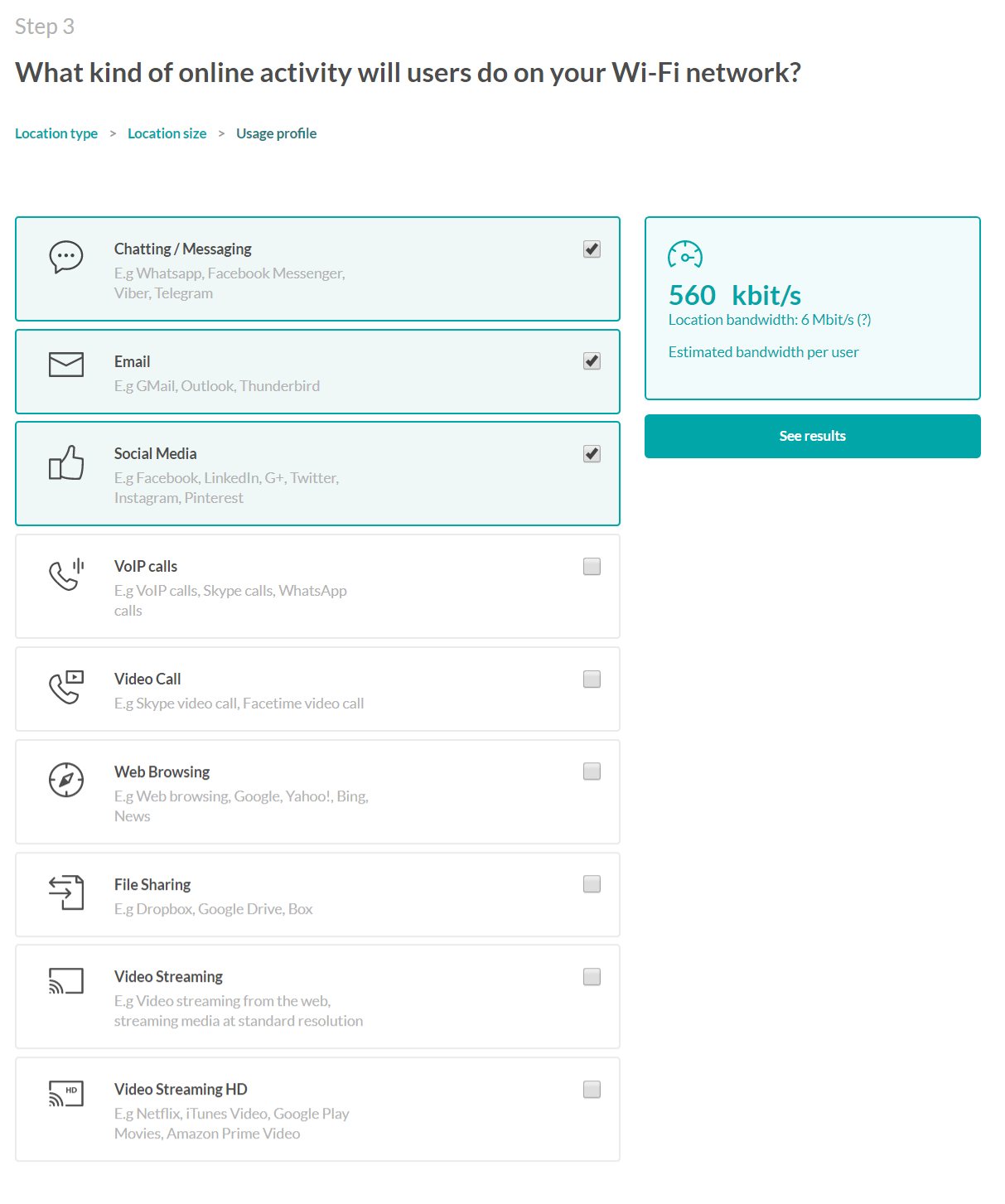 Last but not least, select the characteristics of the access point such as the installation type, the radiation shape, the vendor and the main technology aspects (indoor, outdoor, AC, dual radio…). The Tanaza Access Point Selector will give you an estimation of the required units number, and the different models that fit the best your project.
/!\ Remember that the Tanaza Access Point Selector estimates the required bandwidth based on documentation and our experience on-site with our customers.